I consider myself an avid gamer. I love gaming. It's my main hobby, and I make time for it as best I can. I can usually pick up any game and play it fairly well after a little learning period. I'm sure there are thousands of people out there that feel the same way... and I'm sure we mostly want the same things. Bigger and better games. But how big is too big?
http://wow.joystiq.com/
One thing I do to scratch my gaming itch when I have a bad internet connection or no access to consoles is read blogs. I was just reading WoW.com and it is full of articles about all the updates and patches coming up with Cataclysm's upcoming December 7 release. And when I say "reading" I use the term lightly. There is just
so much information
. I haven't hit 80 yet, and with Cat the level cap will be 85, so sometimes I just skim things since they don't really "apply" to me yet. But lately it seems like I'm skimming more and taking in less. It's almost like WoW has become
too
immersive. I feel like I can't possibly learn it all! New specs, talents, gems, weapons, jobs....
I've heard the same complaints from people about games like Fallout or Red Dead Redemption. It makes me wonder when a game has grown too big - when your gamer life is taking just as much brain power (if not more!) than your normal life, is it work or is it still fun? When I'm in a game and I feel like I can't even scratch the surface, sometimes that is just depressing.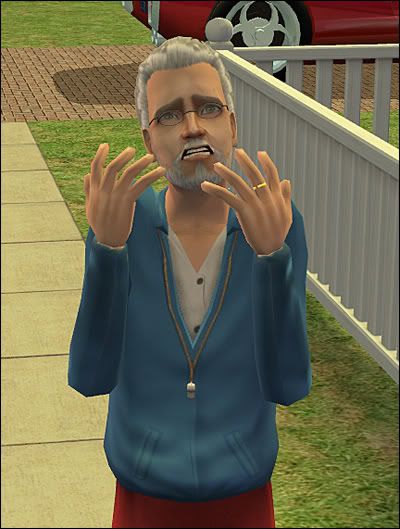 http://fantasyrogue.livejournal.com
But I can learn - and learn to love it! I have enjoyed every moment that I've played WoW and learned more and more about the world. I love to be immersed. A different example would be The Sims. I
loved
The Sims. Then I got The Sims 2, and I was like, "Whoa this is too much." The system of desires/life goals is a lot to juggle. Even something as seemingly simple as keeping the house clean transformed from picking up garbage to picking up garbage, mopping the floor, wiping the counters, cleaning the toilet...
To bring it back around: these huge games just make me wonder. We want bigger games. We want virtual reality. We want to feel like we're really
living
these lives.... But when is it too much? When have you been overwhelmed?